westbank
Stay at the Best Western Plus Westbank
HOTEL BLOG
Welcome to the Best Western Plus Westbank hotel blog. Feel free to catch up on our hotel news, learn a little about Harvey, Louisiana and discover festive annual local events. We want you to always be in the know when you stay with us!

Back
Celebrate Halloween 2021 in New Orleans
Image via Neven Krcmarek
Spooky season is upon us once again! And that means a whole slate of Halloween-themed events. Whether you're looking for something family-friendly or adults-only, you'll find it in Nola. From the annual Krewe of Boo parade to haunted tours of this historic city, check out the top three Halloween events happening in New Orleans this October.
Krewe of Boo Parade
The Krewe of Boo is back hosting their fantastically spooky Halloween parade in New Orleans. Taking place on October 23rd, the Krewe of Boo has served as the city's official Halloween parade since 2007. Some of the most spectacular parade floats will be on display, created by Kern Studios, the leading float-building organization in the country. Plus, as with all parades, lots of goodies will be thrown to onlookers along the route. Parade surprises promise to include candy, chee wees, pralinettes, light-up medallion beads, voodoo doll pins, magnets, doubloons, and toys. The Krewe of Boo parade kicks off at 6:30 pm from Elysian Fields.
Haunted Tours
Learn about New Orleans' spooky past on one of the city's many Haunted Tours. From Haunted History Tours and New Orleans Secrets to Gators and Ghosts and The Mortuary Haunted House, there are so many options to choose from. Prepare to be frightened by the city's nearly 300-year history.
LGBT Halloween New Orleans
The annual LGBT Halloween New Orleans is back for another year, with some adjustments. Owing to the pandemic, the Lazarus Ball won't be moving forward, however, there are still plenty of other events taking place over Halloween weekend. From an arcade-themed dance party to a Sunday tea dance and costume competition, there is no better way to celebrate Halloween in New Orleans. This year's lineup of event venues includes The Mardi Gras Museum, The City of New Orleans Riverboat, and The Howlin' Wolf.
If you'll be in New Orleans this Halloween, then we highly recommend partaking in any of the activities above. And if you need a place to stay during your visit, we'd love to host you at the Best Western Plus Westbank. We combine luxe amenities and a cozy atmosphere with an unbeatable location.

Back
Recent Post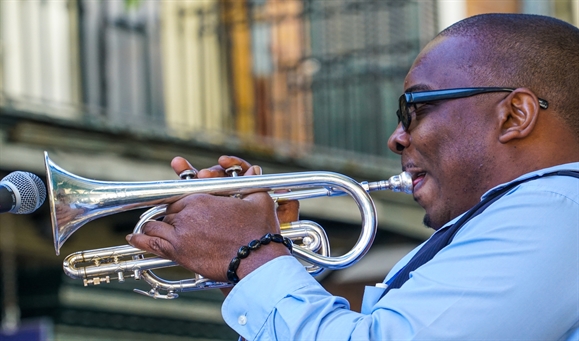 September 02, 2022
Things to do
Sites, food and music this fall in New Orleans.
September 13, 2021
Things to do
A taco battle royale is coming to Nola! Top Taco is an annual taco festival that sees New Orleans' top restaurants, taquerias, and bars battle it out for the title of Top Taco Champion.
Prev Post
Next Post