westbank
Stay at the Best Western Plus Westbank
HOTEL BLOG
Welcome to the Best Western Plus Westbank hotel blog. Feel free to catch up on our hotel news, learn a little about Harvey, Louisiana and discover festive annual local events. We want you to always be in the know when you stay with us!

Back
Discover A Love For Writing At Cocktails And Calligraphy
Please note that due to recommendations to reduce the spread of the coronavirus pandemic, this event may be cancelled.
The art of the handwritten note may be fading, but it doesn't have to disappear completely. There's something very special about receiving a beautifully penned message, but not everyone knows how to create one. If you've always wanted to learn about calligraphy or have an important event coming up that requires some beautiful handwriting, then Cocktails and Calligraphy is for you.
Happening on April 15 at 7pm at The Vintage, this event combines some delicious sipping, nibbling and a lesson in modern calligraphy. Attendees will learn how to use a pointed dip pen and ink. The instructor will go through all the calligraphy basics to get people started in the art.
As the names suggests, there will also be cocktails (and beignets) available during the event. The cost to attend is $65 per person and includes 1.5 hours of calligraphy instruction and demonstration, a beginner's calligraphy set ( black ink pot, 2 nibs, tracing paper, 2 letter guides, and straight pen holder) and all materials to write on. At the end of the night, attendees get to take their kits home with them.
Drinks and food are not included in the ticket price, but are available for purchase during the event. Tickets are currently available and can be purchased online. If you check in a bit early, you can order up your first round and a few beignets to get you started, so you'll be all ready for the lesson when it begins at 7pm sharp.
Anyone in need of accommodation in the New Orleans area would be well advised to book into the Best Western Plus Westbank. Located just a short drive from the hustle and bustle of the downtown core, we offer comfortable rooms, a gorgeous outdoor courtyard with pool, hot complimentary breakfast, fitness centre, onsite restaurants and bar, and much more.

Back
Recent Post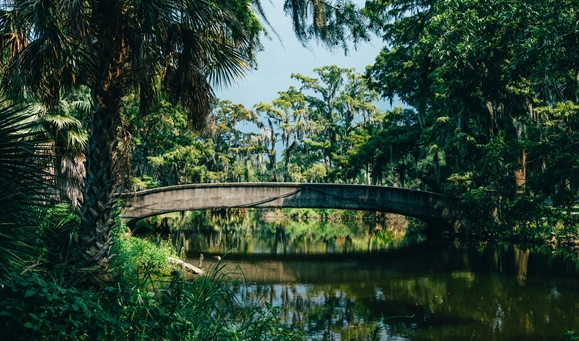 August 10, 2020
Things to do
Biking, having a picnic, and going golfing are three activities that are musts while in New Orleans.
February 25, 2020
Things to do
Prev Post
Next Post