westbank
Stay at the Best Western Plus Westbank
HOTEL BLOG
Welcome to the Best Western Plus Westbank hotel blog. Feel free to catch up on our hotel news, learn a little about Harvey, Louisiana and discover festive annual local events. We want you to always be in the know when you stay with us!

Back
Experience True New Orleans Spirit At Mardi Gras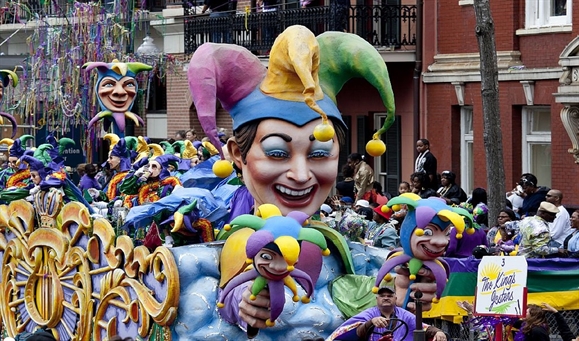 Image by skeeze

When people think of New Orleans they automatically think of Mardi Gras. Also known as Fat Tuesday, this is a celebration before Lent, where many Christians undergo a period of fasting. Mardi Gras is the period of indulgence of many things, including food before the restrictions of Lent sets in. This ritual of feasting and partying before fasting is synonymous with the city and has been going on since the 1730s. Countless visitors flock to New Orleans each year during Mardi Gras to take part in the revelry.

Whether you come for the parades, music, food or the celebratory atmosphere, you'll likely experience sensory overload with all the intriguing sights and sounds. Purple, green and gold are the official colors of Mardi Gras, so suit up in your colorful finery and venture out for some merriment. There's literally a ton to do during the festivities, including catching dozens of parades, exploring the animated French Quarter, savoring spicy Cajun and Creole cuisine, sampling delightful cocktails, dancing to live music, joining countless parties all over the city and so much more. At Mardi Gras, there's something for absolutely everyone.

New Orleans plays host to festivals all year round, with Mardi Gras being the largest celebration that typically draws in 1.4 million visitors. The spectacular floats alone, created for the many parades that start their tours around the city in January, are well worth the trip. Various krewes spend endless hours and untold amounts of money creating elaborate and stunning floats that never fail to impress. To view the dozens of parades that cruise down the vibrant streets is free of charge. Although there isn't an official dress code for the city's biggest party of the year, in order to get into the true Mardi Gras spirit, consider donning a costume with the official colors of the festival and accessorize with masks and beads.

Canal Street is at the heart of the celebration, but if you venture further out you'll find all kinds of unexpected adventures. For a more laid back Mardi Gras experience, visit the Faubourg Marigny and Bywater neighborhoods where you can catch a series of smaller parades, go on a wine tasting tour, sample fine Mediterranean cuisine, or listen to genuine New Orleans Jazz. If you want a real loud and rollicking party, purchase a ticket to one of the various Krewe balls.

To fully embrace the Mardi Gras experience, you'll need sublimely comfortable accommodations in the New Orleans area to serve as a homebase from which you'll explore this great legendary city. The Best Western Plus Westbank provides all you need to escape the hectic pace of the celebrations, until the next party. Just a short drive from the heart of the city, we offer spacious and attractively furnished rooms, friendly staff, a soothing pool and hot tub, a serene courtyard, and an abundance of Louisiana hospitality. Book your stay with us today!

Back
Recent Post
February 21, 2020
Things to do
January 06, 2020
Things to do
Here are some reasons to come to New Orleans this January!
Prev Post
Next Post