westbank
Stay at the Best Western Plus Westbank
HOTEL BLOG
Welcome to the Best Western Plus Westbank hotel blog. Feel free to catch up on our hotel news, learn a little about Harvey, Louisiana and discover festive annual local events. We want you to always be in the know when you stay with us!

Back
Great events in New Orleans
Lego is loved universally. Kids love Lego. Adults love Lego. Louisiana loves Lego. If you're a fan of this much-beloved brick building system, then you must make your way to Pontchartrain Convention & Civic Center in nearby Kenner, LA on January 18 and 19 to check out Brick Universe. This is a fan expo organized by master builders, featuring architecturally-impressive feats of Lego construction, vendors offering unique and rare building kits, workshops and so much more. Even if you grew out of playing with Legos a long time ago, you can still appreciate the marvelous creativity and impressive exhibits lovingly built by diehard Lego fans. This event is a wonderful opportunity to reminsce and feel like a kid again for one awesome weekend!
Raphael Saadiq is among the most visionary songwriters in the game now. Combining elements of jazz, R&B, blues and many other styles that captures his immense musical imagination, Saadiq is reconfiguring the sound of American Music. At one time a founding member of the multiplatinum group Tony! Toni! Toné!, he's also a prolific producer who has worked with incredible artists such as Joss Stone, D'Angelo, TLC, En Vogue, Kelis, Mary J. Blige, Ledisi, Whitney Houston, Solange Knowles and John Legend.
Saadiq grew up in Oakland, CA, but he's come to find a new home in New Orleans, where he has immersed himself in the music and culture that's an essential part of this uniquely diverse American city. And on January 28, he'll be playing at the legendary House of Blues, on the US leg of his tour in support of his incredible new album, Jimmy Lee. The material from the album goes deep, touching on dark topics such as drug addiction, childhood trauma, loss, the American justice system, and the breakdown of family relationships. It is also his most probing and personal work to date.
If you love live music, this is not one to miss: Saadiq tours with HEAVYWEIGHT musicians so expect a spectacular show.
New Orleans has so much history, so much music, so many cultures and so much more to explore. These are just a few reasons to make it to the Big Easy this January, however you can visit any day of the year and you will always find a way to have a great time.
Make your reservations at the Best Western Plus Westbank Hotel
to guarantee a sublimely comfortable stay in spacious and stylishly furnished accommodations. You'll also be impressed with superb hotel amenities such as an outdoor pool, hot tub, fitness center, onsite restaurant and bar, and a genuine French Quarter courtyard.

Back
Recent Post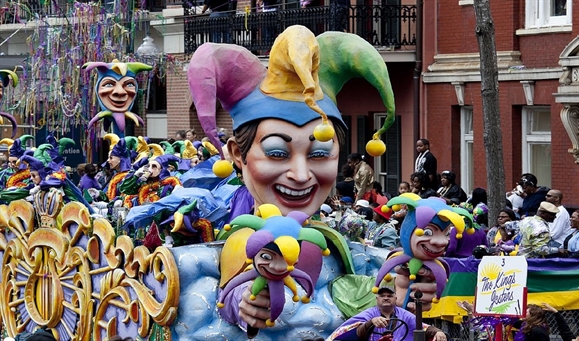 January 20, 2020
Things to do
December 26, 2019
Things to do
Prev Post
Next Post