westbank
Stay at the Best Western Plus Westbank
HOTEL BLOG
Welcome to the Best Western Plus Westbank hotel blog. Feel free to catch up on our hotel news, learn a little about Harvey, Louisiana and discover festive annual local events. We want you to always be in the know when you stay with us!

Back
Explore Holiday Lights in New Orleans This Christmas
Image by: Aaron Burden
One of the best parts about the holiday season are the magical lights that come with it. Thankfully, New Orleans goes all out for the holidays, which means there are many spots where you can catch a glimpse of the colorful light displays in action. Below, we've compiled a list of the best spots for enjoying the magic of the season.
Celebration in the Oaks
Celebration in the Oaks is an annual tradition that takes place in City Park. Visit the park between November 26, 2020 and January 3, 2021, and you'll be treated to a display of thousands of holiday lights in the trees. This year, the event is happening a little differently due to COVID-19. Rather than strolling around the park on foot, Celebration in the Oaks will be drive-thru only and tickets must be purchased online in advance, keeping all visitors safe while still allowing them to experience the magic.
Supernova on the Greenway
Supernova on the Greenway is the new kid on the block when it comes to holiday light displays in New Orleans, as this is its first year! Taking place in Lafitte Greenway, a 2.6 mile long trail illuminated by rows upon rows of lights will be open for business between December 9 and 20. Please note that this is an outdoor event and social distancing is mandatory. In addition to celebrating the holiday season, Supernova on the Greenway is a way to honor the 5th anniversary of this urban park.
Hotel Lobbies
In addition to the two holiday light displays above, you are sure to be impressed by the light and decor exhibits created by some of the city's most luxurious hotels. Head over to The Roosevelt to see a canopy of lights and an aisle of white Christmas trees, or The Ritz-Carlton, New Orleans for a Santa's toy shop-inspired display. And of course, don't forget about The Windsor Court, which is home to one of the biggest Christmas trees in all of New Orleans.
If you're visiting New Orleans this holiday season, then be sure to reserve a room at the Best Western Plus Westbank. Just a short distance from some of the most magical holiday lights in all of NoLa, we combine excellent service and quality amenities with a top-notch location.

Back
Recent Post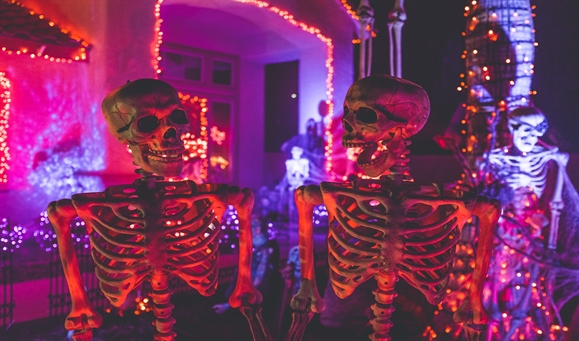 October 09, 2020
Things to do
Check out the top three ways to celebrate Halloween 2020 in New Orleans.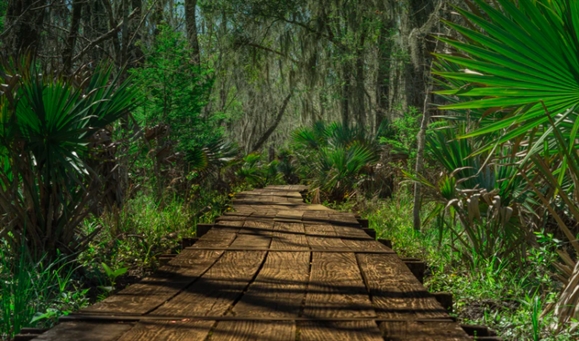 September 05, 2020
Things to do
From the Audubon Louisiana Nature Center to Jean Lafitte National Historical Park, be sure to take a stroll through these parks while visiting New Orleans.
Next Post