westbank
Stay at the Best Western Plus Westbank
HOTEL BLOG
Welcome to the Best Western Plus Westbank hotel blog. Feel free to catch up on our hotel news, learn a little about Harvey, Louisiana and discover festive annual local events. We want you to always be in the know when you stay with us!

Back
It's A Non-Stop Party At The NOLA Caribbean Festival

Video by NOLA Caribbean Festival

If you long for an island getaway, but just can't get away at the moment, not to worry. The NOLA Caribbean Festival brings an island state of mind to New Orleans. As the perfect finishing touch to Caribbean Heritage Month, the festival celebrates all of that Caribbean culture has to offer.

The 2019 NOLA Caribbean Festival is set to hit the city June 22 and 23. The event offers the opportunity to immerse yourself in the true Caribbean experience. Authentic food, dance, music and merriment will be featured during the festival.

Central City BBQ will be grilling up an array of delectable meats and a range of vendors will also have mouthwatering Caribbean options available during the festival. For just $15 attendees can get in on a variety of food and drink offerings. There will be non-stop activity too. Learn some salsa dancing, bring the kids for some child-friendly activities, browse the craft vendors, and soak up the ambiance.

Of course, it wouldn't be a Caribbean celebration without a parade. On Saturday (the 22nd) at 3pm the Colour Me Crazy Parade is set to take place. There will be authentic carnival costumes, j'ouvert style bands, paint, color and, not surprisingly… tons of lively music. The parade is free to everyone, but for a fee you can upgrade your experience and indulge in extra food, drink, costumes, and fun.

Revelers can start off the last day of the festival (June 23rd) with some Caribbean breakfast food at the Sun + Soca Breakfast Party at the Drifter Hotel. The weekend winds down with the Weekend Wrap Up party featuring Hawaiian Reggae Band, Inna Vision at the Deja Vieux Food Truck Park.

For the perfect accomodation in the New Orleans area, look no further than the Best Western Plus Westbank. Just a short drive from downtown New Orleans, our relaxing setting is the best way to unwind at the end of an activity packed day.

Back
Recent Post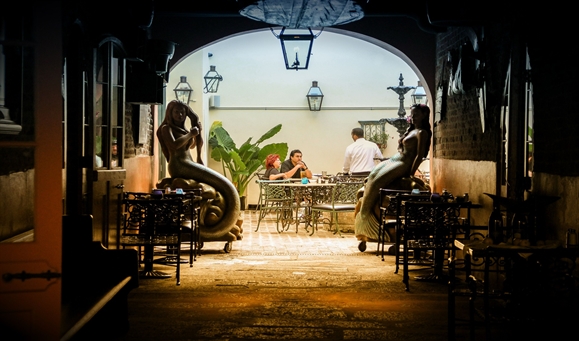 June 12, 2019
Things to do
May 12, 2019
Things to do
Prev Post
Next Post