westbank
Stay at the Best Western Plus Westbank
HOTEL BLOG
Welcome to the Best Western Plus Westbank hotel blog. Feel free to catch up on our hotel news, learn a little about Harvey, Louisiana and discover festive annual local events. We want you to always be in the know when you stay with us!

Back
Hunt Your Way Through New Orleans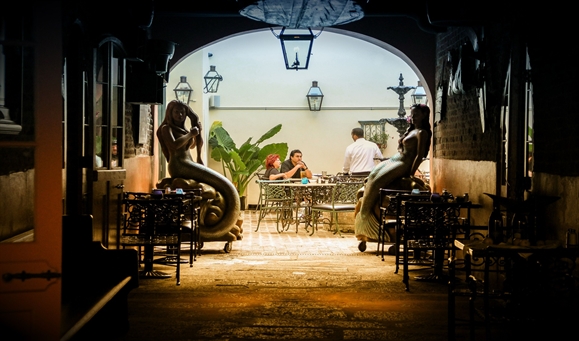 Image by llambrano

You may not have been on one since you were a kid, but you're never too old to have a blast on a scavenger hunt. Presented by LetsRoam, the New Orleans Scavenger Hunt is a wild and wacky good time for all ages. The scavenger hunt runs daily from 7am to 10pm.

The app led hunt is a spectacular way to explore the vibrant city of New Orleans. The hunt takes you through exciting culture, art and historical points. Solve riddles and answer trivia along the way and discover a host of fascinating information about the area. Extra points are awarded for finding hidden treasure and taking crazy photos along the way.

Getting involved in the scavenger hunt couldn't be easier. You don't need to make a reservation or find a tour guide. Simply purchase a ticket online for each person in your group and choose a role for everyone (photographer, explorer, brainiac). There is even a youngster role so that kids can play along at their own pace.

The experience is available 365 day a year. It's a great way for tourists to explore the city and discover hidden gems they may never have found on their own. A scavenger hunt also makes a great bachelor/bachelorette party adventure, a unique date or a lively birthday celebration. There is no real time limit on the hunt either, so you can zip through it or linger at your favorite stops along the way. The choice is yours.

If you're heading to the city for this or any other adventure and are looking for affordable accommodation in the New Orleans area, the Best Western Plus Westbank is an ideal choice. We're only a short drive from downtown New Orleans and offer comfortable rooms, a host of amenities, and all the Louisiana charm you could hope for.

Back
Recent Post
June 23, 2019
Things to do
May 22, 2019
Things to do
Prev Post
Next Post