westbank
Stay at the Best Western Plus Westbank
HOTEL BLOG
Welcome to the Best Western Plus Westbank hotel blog. Feel free to catch up on our hotel news, learn a little about Harvey, Louisiana and discover festive annual local events. We want you to always be in the know when you stay with us!

Back
Sip & Sew New Orleans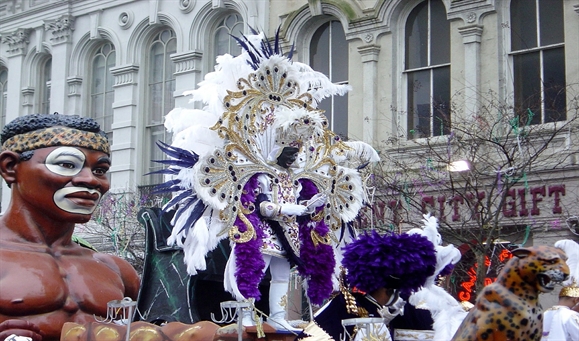 Image by Fordito

Sometimes in an exhilarating city like New Orleans, it's hard to decide between going out for an enlightening cultural experience or hitting the town for a casual night out to have some drinks. At Sip & Sew: A New Orleans Mardi Gras Indian Experience you don't have to choose.

Part history lesson, part crafting, part performance, and of course, part wine, the Sip & Sew is an experience like no other. Presented by Second Vine Wine in the Marigny, Sip & Sew allows attendees a peek into the culture of the beloved Mardi Gras Indians.

Participants get a 3 x 3 piece of canvas, a needle, a variety of beads and stencils, a custom case to store the final product, and snacks. The venue also includes a cash bar offering a variety of wines and other drinks during the event. If you have a favorite wine that you'd like to sip while you sew, you can make a request ahead of the event.

Each participant will not only create a one-of-a-kind piece to take home, but they will also learn about Mardi Gras Indian culture and some chants. The Young Maasai Hunters tribe will perform live for attendees.

Classes are offered three times every Sunday at 1 pm, 3 pm, and 5 pm. Walk-ins are sometimes available, but booking ahead of time for this popular event is recommended. Groups are typically 35 or fewer, but larger groups can be accommodated through special bookings. Private events can also be arranged. All attendees over 21 years are welcome to join Sip & Sew.

If you're travelling to this great city for the parties, food and culture and need accommodation in the New Orleans area, the Best Western Plus Westbank is an outstanding choice. We offer affordable rates, superbly comfortable rooms and an impressive array of amenities including, free breakfast, free Wi-Fi, a stunning courtyard with pool, friendly staff and tons of New Orleans hospitality.

Back
Recent Post
January 06, 2020
Things to do
Here are some reasons to come to New Orleans this January!
December 09, 2019
Things to do
Prev Post
Next Post