westbank
Stay at the Best Western Plus Westbank
HOTEL BLOG
Welcome to the Best Western Plus Westbank hotel blog. Feel free to catch up on our hotel news, learn a little about Harvey, Louisiana and discover festive annual local events. We want you to always be in the know when you stay with us!

Back
Step Back In Time At The Bayou Heritage Fair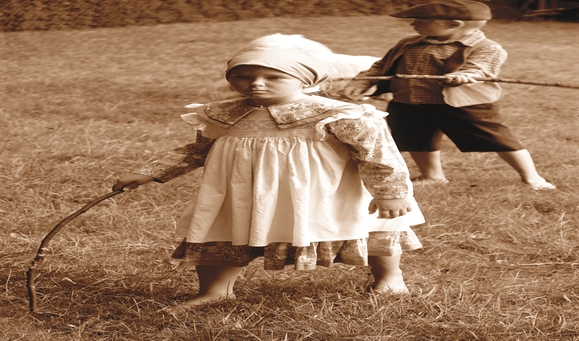 Image by Cedric Archer

Today New Orleans is always a bustle of activity, but have you ever wondered if it was that way in the old days? If you've ever had the desire to get a glimpse of the past, you're in luck. The 2019 Bayou Heritage Fair provides just that opportunity. Happening September 14 at Pitot House, the Bayou Heritage Fair is an interactive experience for all ages.

Built-in around 1799 on Bayou St. John, Pitot House is the ideal setting for a 1800s era fair. Storytellers, artisans, and craftsmen and women will be on-site to demonstrate a wide range of heritage traditions and skills.

Children will have the opportunity to play heritage games on the lawns of the property. Attendees will also have the chance to try their hand at Native American basket weaving, wood carving, boat building, Houma Indian crafts, caning, herbal remedies, soap making, indigo dying, quilting, carpentry, calligraphy, and pottery making.

In addition to all of the hands-on activities, there will also be plenty to see and hear. The New Orleans Quarter Shantey Krewe will be on hand to entertain the crowd with songs of old-time sea adventures. The Louisiane Vintage Dancers will be dressed in their 1800s finery to dance to popular music of the time.

The Heritage Fair runs from 10 am to 3 pm and is open to everyone. The price of admission is $7.50 per person. Children under 3 years of age are admitted for free.

If you're going to be in the city for this or any other event and are searching for comfortable accommodation in the New Orleans area, the Best Western Plus Westbank is a fantastic choice. Just a short drive from the hustle and bustle of the city, we offer cozy rooms, complimentary breakfast, onsite dining, a beautiful pool, and tons of Louisiana hospitality.

Back
Recent Post
August 22, 2019
Things to do
July 06, 2019
Things to do
Prev Post
Next Post