westbank
Stay at the Best Western Plus Westbank
HOTEL BLOG
Welcome to the Best Western Plus Westbank hotel blog. Feel free to catch up on our hotel news, learn a little about Harvey, Louisiana and discover festive annual local events. We want you to always be in the know when you stay with us!

Back
Cajun Cuisine, Seafood, Southern Comfort Foods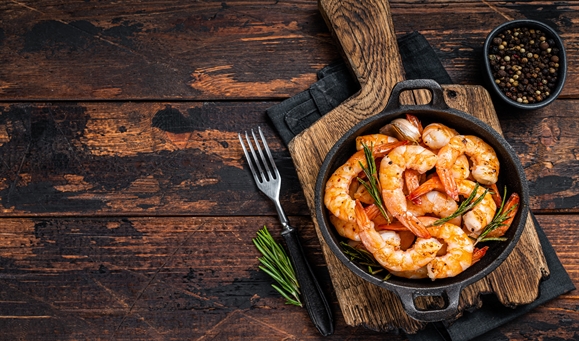 March is a wonderful time to come on down to New Orleans (NOLA) to sightsee, hang out, wander around as the weather warms up while the crowds are smaller. No matter where we all come from, everyone needs to eat and New Orleans is the perfect place to sample a wide variety of incredible food and tastes.
Lucky for the traveller who comes to NOLA in March as the LOUISIANA CRAWFISH FESTIVAL 2023 is happening for 3 days from Thursday March 23- Sunday March 26 which highlights CAJUN cuisine, seafood, music and activities. The event runs from 9 am-6 pm over the 3 days.
Fishing at bayous, shrimp boats and oyster luggers are part of the Louisiana heritage. The annual LOUISIANA CRAWFISH FESTIVAL celebrates this heritage every March at the Sigur Cultural Centre in Chalmette. Founded in 1975, the festival has become one of the significant tourist attractions in the state. Make sure you don't eat before you go to the festival as you will want to sample Cajun cuisine, crawfish bread and pies along with a broad scope of other dishes! If travelling with kids, they can try their hands at some of the carnival games, arts and crafts. Also, take time to sit down, just hang out and listen to some live music by local artists.
For the first time visitor to New Orleans or if you are on a limited time frame and want to try Cajun food, a must do activity is to go to the world famous FRENCH QUARTER. The French Quarter is the city's heart, famous for its vibrant nightlife and colorful buildings with cast iron balconies. Bourbon Street features jazz clubs, bars and Cajun eateries. Spend time just walking around to get the feel of the area, mosy on down some quiet streets which will lead you to the gourmet food eateries. You will also see Jackson Square where street performers entertain in front of the soaring St. Louis Cathedral.
It is advisable to head to this area on your FIRST day of sightseeing to give you a feeling and taste of the Cajun food and old time feeling of past New Orleans. For people who have a sensitive palate, be aware that CAJUN food is spicier than Creole with dishes that center on pork and crawfish, whereas CREOLE food is more tomato, shrimp, oyster and crab based.
You can explore the French Quarter by yourself or book a walking tour of the French Quarter with a small-group option. Guided tours can be had for 3 hours where you will explore food culture, restaurants, have tastings and learn fun facts as you stroll along the city streets. You can reserve now and pay later.
Popular, established eateries in New Orleans do not disappoint. For fine dining of modern Creole/Acadian cuisine by acclaimed chef Frank Brigsten, go to Brigsten's Restaurant at 723 Dante St. Gumbo, BBQ shrimp, fish of the day, seafood platters and more are served in a cozy Victorian 30 year old setting. Mother's Restaurant at 401 Poydras St. is a popular cafeteria-style joint drawing crowds with po'boys and down-home southern fare since 1938. People comment on what it feels like to eat at an old diner greasy spoon with Southern comfort food. Another highly rated diner is Li'l Dizzy's Cafe at 1500 Esplande Ave. The cafe is praised for being a "straightforward joint" featuring soul-food breakfasts and lunches, plus daily specials and drinks. Again, people comment on the great food in an old time New Orleans atmosphere.
The BEST WESTERN PLUS WESTBANK is just a short distance from some of the famous New Orleans attractions and will make a welcome stay for your visit to NO combining quality service with family-friendly amenities. Enjoy your stay at the hotel and vibrant New Orleans.

Back
Recent Post
September 02, 2022
Things to do
Sites, food and music this fall in New Orleans.
October 16, 2021
Things to do
From the annual Krewe of Boo parade to haunted tours of this historic city, check out the top three Halloween events happening in New Orleans this October.
Next Post